Duration:
12 months - 3 years
Delivery method:
100% Online
Tuition fee:
10,950 CHF
Duration
Minimum 12 months, maximum 3 years.
Delivery Method
100% online via OnlineCampus (an interactive online learning environment) with intensive class discussion and collaboration.
Places
The number of places per term is strictly limited to 90.
Terms
Four terms per year (winter, spring, summer and autumn).
Tuition Fees
10,950 CHF (Swiss Francs) . This fee includes library access, OnlineCampus access, graduation fees, and University matriculation fees. Fees are payable in interest free instalments (See a sample payment plan)
The residency - one week intensive research methods class to prepare for your final dissertation - has an additional cost of 1950 Swiss Francs (100% Online) or 2950 Swiss Francs if you decide to attend it at the University Campus (travel and accommodation excluded). The residency fee is only billed once you register for it.
Accreditation and Recognition
This degree is awarded by the University of Salford, which received a Royal Charter in 1967 from Her Majesty the Queen. The University is fully recognised by the British government; The University of Salford degree transcript will mention Robert Kennedy College as your teaching institution.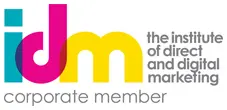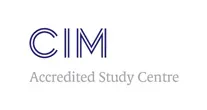 At Salford we integrate marketing theory and practice through four core modules in order to provide you with a critical understanding of marketing in both commercial and non-commercial sectors. We are approved and accredited by the Chartered Institute of Marketing (CIM), which means that as graduates you will be eligible for direct entry onto the CIM's Professional Postgraduate Diploma, subject to you also obtaining appropriate senior marketing management experience.
This course will equip you with the latest marketing knowledge and skills needed to succeed in today's demanding global economy.
During your time with us, you'll examine products and services which are highly desirable to consumers, while running real-life campaigns in search and social media marketing to establish appropriate pricing and presentation. This is a researchinformed programme with a highly practical slant.
On completion of the course, you will be in a strong position to take advantage of a wide range of managerial career opportunities.
3 good reasons to study Marketing:
Enhance your employability with specialist and in-demand marketing skills on this CIM-approved and accredited course
Develop your expertise in search and social media marketing
Put marketing theory into real practice with an exciting Business Innovation Project